PMA Added Only.
I have found that helping people to develop personal goals has proven to be the most effective way to help them cope with problems. Observing the lives of people who have mastered adversity, I have noted that they have established goals and sought with all their effort to achieve them. From the moment they decided to concentrate all their energies on a specific objective, they began to surmount the most difficult odds." Ari Kiev
22 Tips for Becoming the Best You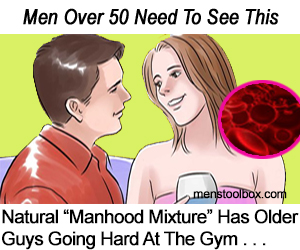 If I could share 500 words to inspire, this is the important wisdom I'd want to pass along to others…
Don't focus on being happy, focus on being busy – so busy with work and people you love that you don't have time to ask yourself if you're happy.
Find what you love doing, and then do it. Or if you can't do that, learn to love what you have to do.
Meditate or learn to be alone with your thoughts for a few minutes a day.
Be yourself, but strive to be the best version of yourself.
Read at least one non-fiction book per month.
Learn as many general skills as you can (specific computer software, building/repairing things, writing clearly, etc.). It will help you with whatever specific path you choose to follow.
Persevere. Believe in yourself. But still make some adjustments based on people's response (or there lack of).
Once your hobby becomes your job, get a new hobby.
Don't take the highest paying job. Take the highest learning job.
Your default should be to be nice to people. Or at least polite. It doesn't take much effort and people remember insults much longer than compliments.
Accept people as they are; don't anticipate that they will ever change to how you want them to be. And if they do change for the better, it's a bonus. You can't change someone who doesn't want to change.
Stop thinking about doing something, and just start doing it. Eventually you'll get better.
The only company that might support you for your entire career is the one you create.
Create your own work. Don't wait around for permission.
Take pride in whatever work you do, and do it to the best of your ability, even if you don't like doing it. If you do work you dislike well enough, eventually you'll get to do work you like.
Don't only focus on work.
Being rejected only hurts if it's not constant. Be rejected constantly and eventually you only notice the times people say "Yes."
Trust your instincts, but also hone your instincts.
If someone tells you they'll do something by a certain date, and they don't do it and don't warn you that they won't be done, they are not reliable. Continue working with them at your own peril.
Be friends and work with people who you think are smarter and more talented than you.
Marriage occurs when both people believe that the other person is out of their league. Usually one of them will be proven correct.
Do. Review and improve. Do again. Repeat until you're #1.
Ben Rosenfeld
Ben Rosenfeld creates smarter comedy for smarter people. Ben's comedy blends his family's experience as Russian Jewish immigrants in America with his philosophical beliefs, political observations and unique characters. Ben has appeared on FOX's Laughs, CBS This Morning, National Geographic's Brain Games, Rooftop Comedy and been featured as TimeOut New York's Joke of the Week. He has twice headlined at Caroline's on Broadway, hosted at the Lincoln Center and performs nightly in New York City. Ben's first comedy album, Neuro Comedy, is available on iTunes and Pandora. Ben also created the illustrated coffee table book, Russian Optimism: Dark Nursery Rhymes To Cheer You Right Up, an Amazon Top 5 Best Seller in Humor.
For more information, please visit bigbencomedy.com.
I make progress by having people around me that are smarter than I am and listening to them and I assume that everyone is smarter about something than I am- Henry Kaiser 1882- 1967 Industrialist
Your Vision of the future lies from within
Gray Lawrence
Utility Warehouse distributor
The Greatest leaders of the world were men and women of quick decision -Napoleon Hill
Tags: Ari Kiev, Be Inspired, Believe, Ben Rosenfeld, bigbencomedy, Create, Energy, Focus on needs, Friends, goals, Gray Lawrence, Happy People Never Quit, Henry Kaiser, Independant Distributor, Leaders, Love, Meditate, Napoleon Hill, Objective, Perseverance, philosophically, Pride, Progress, Review, Skills, Vision